Are you ready to embark on an adventure like no other? Look no further than fishing the Nature Coast of Florida! With its unspoiled beauty and abundant marine life, the Nature Coast is a true angler's paradise. Imagine casting your line into crystal-clear waters, surrounded by pristine wilderness, and feeling the thrill of reeling in a trophy catch.
Florida Fishing Company invites you to fish Florida's Nature Coast

The 2023 Florida Fishing Season is Well Underway
Scallop season in Florida looks to another incredible year. Slots fill up fast, Book your trip with us today!
Florida Fishing Charter and Guide Services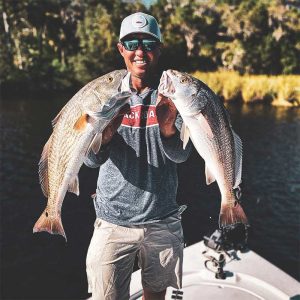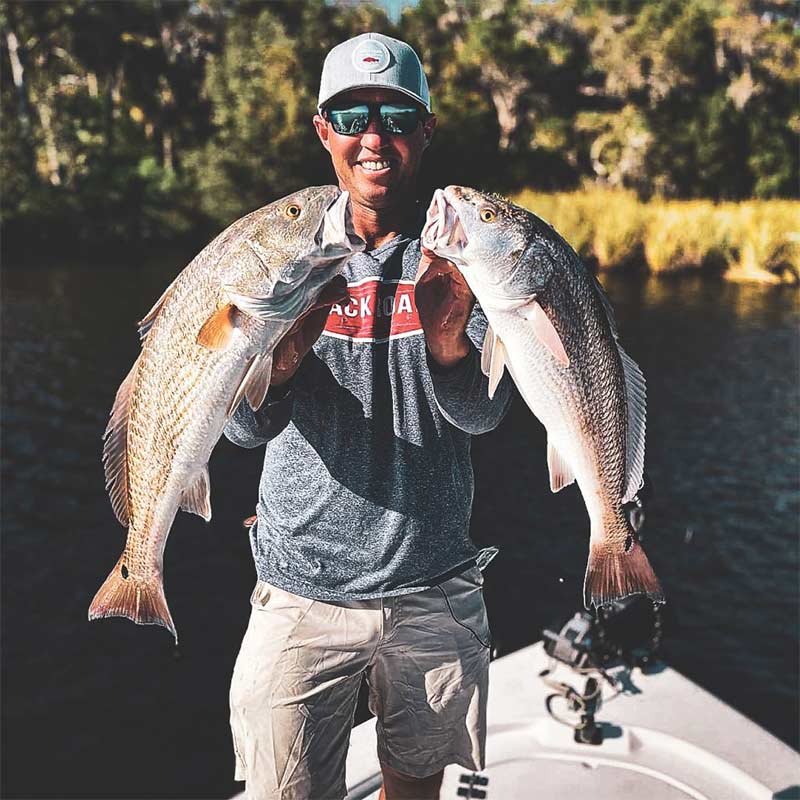 Discover the Thrill of Florida Fishing: Book Your Adventure Today
Welcome to Florida Fishing, where you can experience the thrill of catching a variety of fish species in the sunny Gulf of Mexico. Our professional guides know the waters well and will take you to the best fishing spots. Book your adventure today and discover why Florida is the fishing capital of the world!

Redfish, Speckled Trout, Scalloping and many other Florida fishing opportunities
From the mighty tarpon to the elusive redfish, the Nature Coast is home to a wide variety of fish species that will challenge and excite even the most experienced anglers. So pack your bags, grab your fishing gear, and get ready for the adventure of a lifetime on the Nature Coast!
Get ready to experience the thrill of fishing on the pristine waters of Homosassa, Florida? Look no further than an outdoor fishing charter with Homosassa Fishing Company!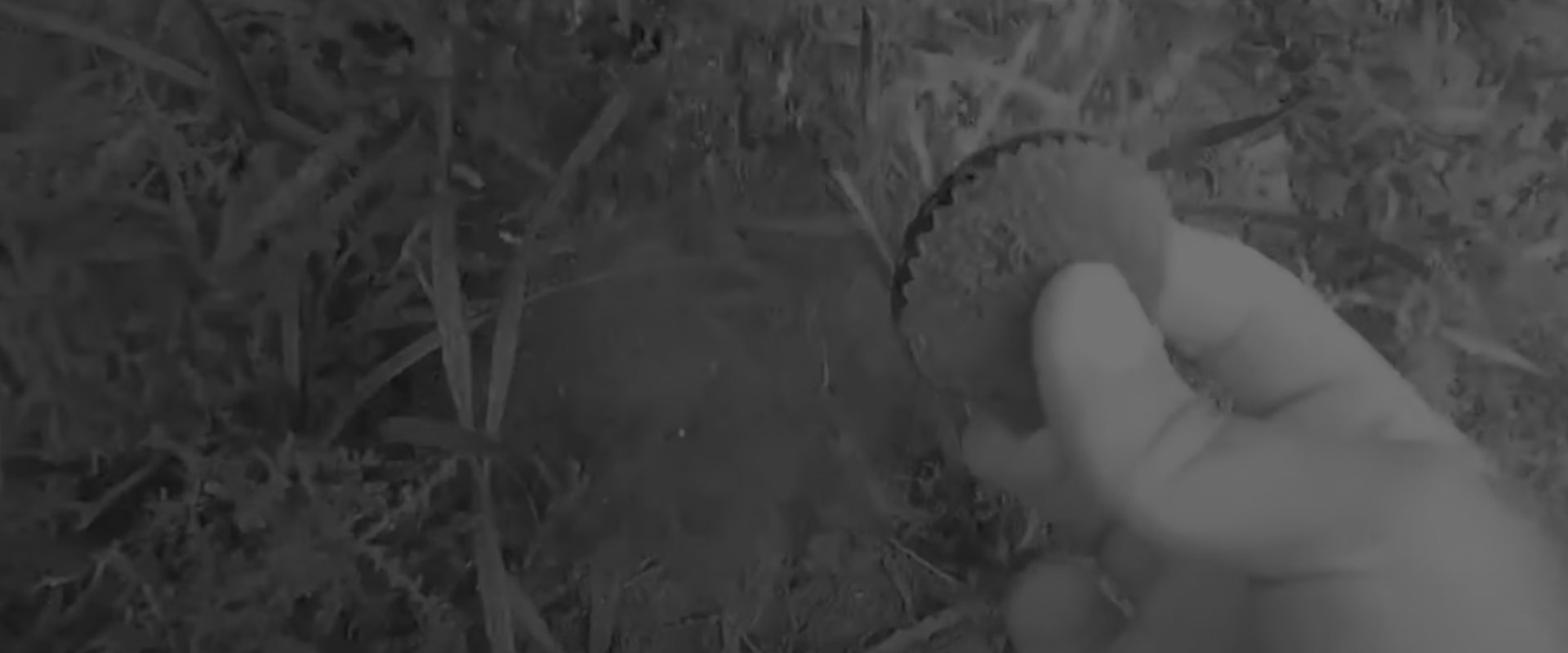 Crystal River Florida Scalloping Charters
Florida Scalloping Charters offers guided trips for scalloping enthusiasts who want to experience the thrill of catching scallops in the crystal-clear waters of Florida. With experienced captains and knowledgeable guides, Florida Scalloping Charters provides a safe and enjoyable scalloping adventure for all ages.
Enjoy the Crystal Clear Waters of Homosassa & Crystal River
Homosassa, Florida is a renowned fishing destination, known for its crystal-clear waters, diverse wildlife, and abundant fish populations. Whether you're an experienced angler or a first-timer, our fishing charters cater to all skill levels and ages.
Our team of friendly and knowledgeable captains will provide you with everything you need for a successful and enjoyable fishing trip.

As you embark on your journey, you'll be surrounded by the breathtaking scenery of Crystal River and the Nature Coast's surrounding marshes.
Our boats are equipped with all the necessary amenities to ensure your comfort, including a restroom and shaded seating areas.
Get in and hooked up with action-packed, reel-screaming fishing
But let's get to the real reason you're here – the fishing! Homosassa is home to a wide variety of fish species, including redfish, trout, snook, grouper and tarpon, among others.
Our guides have a deep understanding of the local waters and will take you to the best spots for catching your desired species. You'll be using top-of-the-line fishing equipment, including bait and tackle, to increase your chances of landing the big one.
And don't worry if you're not familiar with fishing techniques or need a refresher – our guides are happy to provide instruction and assistance throughout the trip.
Learn proper techniques for casting, reeling, and landing your catch, ensuring that you have the best chance of success.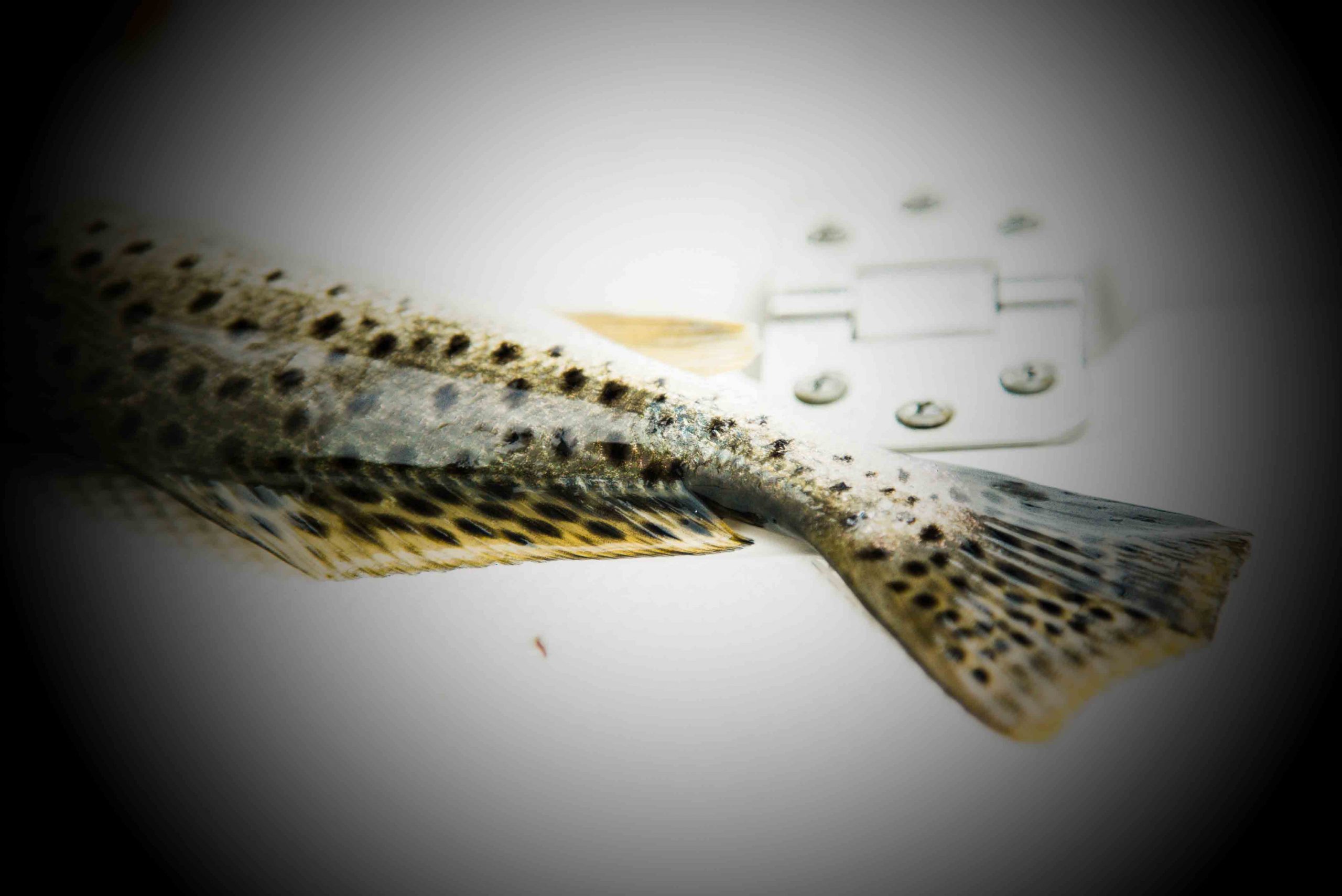 An exciting day out on the water filled with opportunities
But the fun doesn't stop there – Homosassa is also known for its abundant wildlife, including manatees, dolphins, and a variety of bird species. You might even spot a bald eagle soaring overhead! Our guides are experts in the local wildlife and will point out any interesting sightings along the way.
So, what are you waiting for? Book your Florida fishing charter today and experience the excitement and adventure of fishing in one of Florida's most beautiful locations. We guarantee that it will be an experience you'll never forget!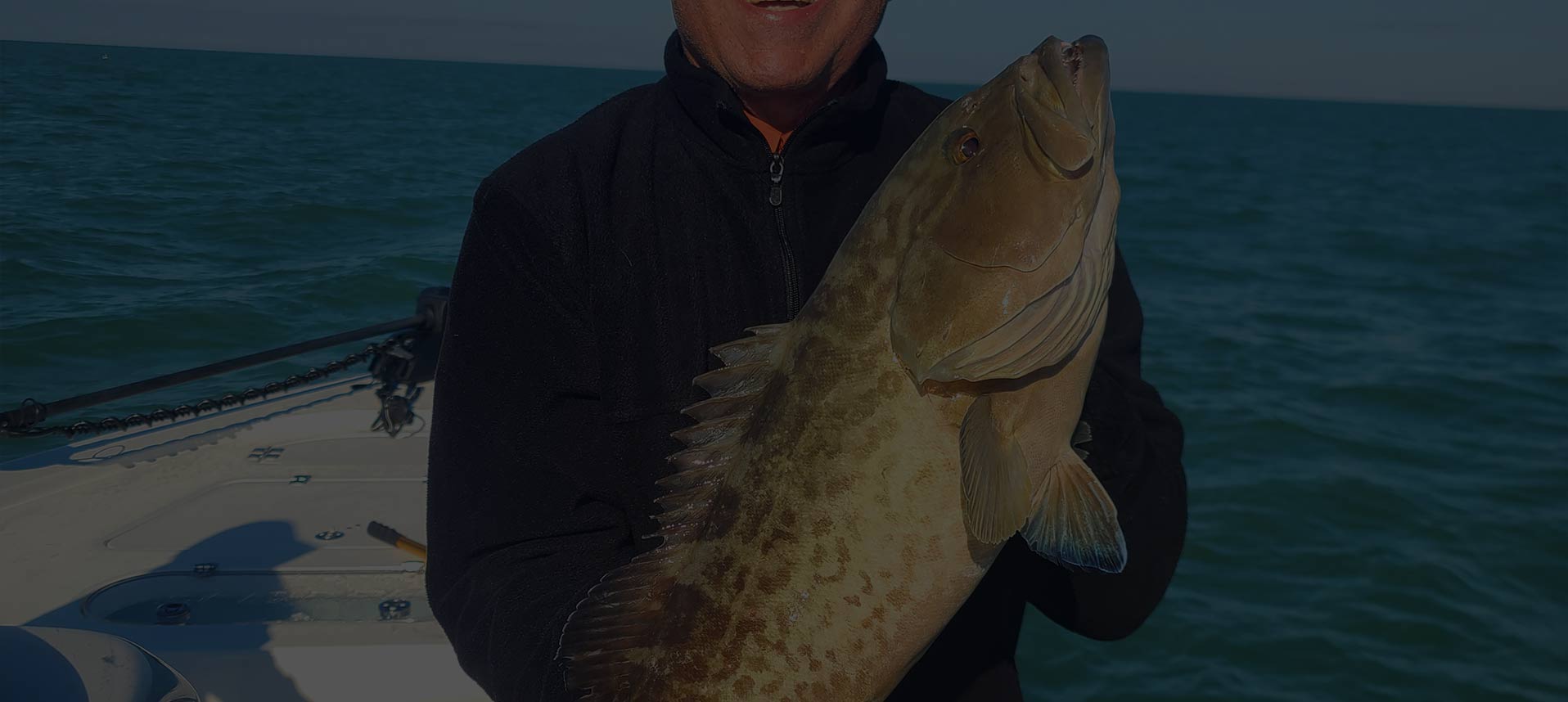 Florida Grouper Fishing Charters
Florida Fishing Companies guided trips specialize in short ride Grouper Fishing Charters, Cobia and Snapper in the Homosassa area of Crystal River. Also known as reef fishing with Bay boats.
Welcome to Florida Fishing Company, located in the heart of Homosassa Florida, however our trips take us all over the great state of Florida and the Gulf Coast. Your one-stop destination for the best fishing charters in Florida.
We are passionate about providing a world-class fishing experience to our visitors, whether you're an experienced angler or a beginner. Our fishing charters are designed to cater to your individual needs and preferences, ensuring that you have a memorable and exciting fishing trip. With a vast network of waterways, Florida offers a diverse range of fish species, including tarpon, snook, redfish, trout, and many more.
Our experienced guides will take you to the best fishing spots and provide you with the necessary gear and bait to make your trip a success. We are committed to ensuring that your fishing trip is safe, enjoyable, and full of adventure. Book your charter today and let us take you on an unforgettable fishing experience in the Sunshine State.
Crystal River & Homosassa Fishing Charter, Guide Services

Enjoy a morning or afternoon of inshore fishing with the Florida Fishing Company. We offer trips for redfish, speckled trout, and Snook in the Homosassa and Crystal River area.
The Best Fishing Guides on Florida's Nature Coast
• Fish Homosassa, FL
• Fish Crystal River, FL
• Nature Coast Fishing
Florida Scalloping Trips
Looking for a fun day out on the water with your friends or family? Come join us on one of our amazing scalloping trips! Crystal River and Homosassa scallop trips are the best scalloping experiences you can find anywhere in the world.

We offer trips starting at 3 feet deep, perfect for everyone.
Check out our latest Florida Scalloping Report
Ready for the 2023 Florida Fishing Season!
Florida Redfish Charter Fishing Trips
The best redfish fishing in Florida. We fish the bays, rivers and flats for trophy reds. We will put you on big numbers of these hard fighting fish.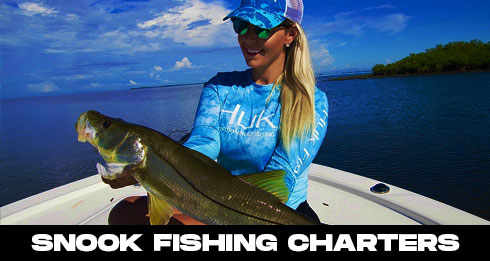 Experience Great Snook fishing in Homosassa Fl
Snook are highly prized game fish in Florida. It's a great fighter and fun to catch in the Homosassa Bays. A great photo opportunity with this monster fish. Best time of year for snook fishing in Florida is spring and fall.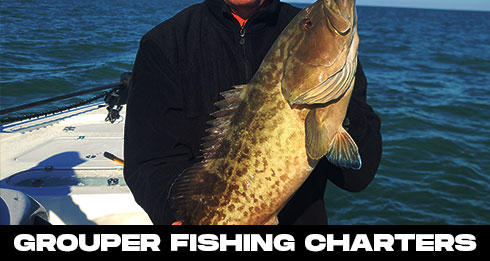 Grouper Fishing Charters and Guide Service
Crystal River and Homosassa are the only place to catch gag grouper in 10-20 feet of water. We catch over 20 fish on an average day and these fish are great table fare. Our goal is to make sure you have a successful trip and can say that was one I will never forget!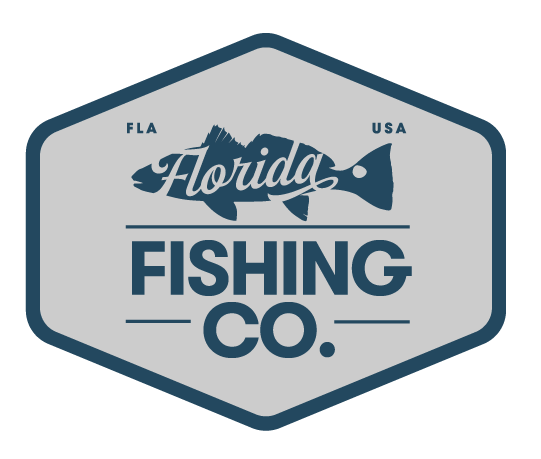 Let's Go Catchin!
Gear up with the fishing guides from Florida Fishing Company. Our experienced captains will guide you on a fishing trip you are sure to never forget.
What to expect from your Florida Fishing Charter
Fishing Charter Arrival
When you arrive to the dock to when you leave everything is taken care of including the bait, gear, tackle, and we will clean your fish for you. During your experience we offer photography, video, as well as the ability to keep your fish for mounting your keeper fish or keeping them for dinner!
Our Fishing Captains
Our captains specialize in having trips with novice and expert anglers. From family trips, special events, to company business corporate trips; Florida Fishing Company can accommodate it all. Book the trip of a lifetime with Florida Fishing Company and you will not be disappointed!