Let's Go Catchin with Florida Fishing Company!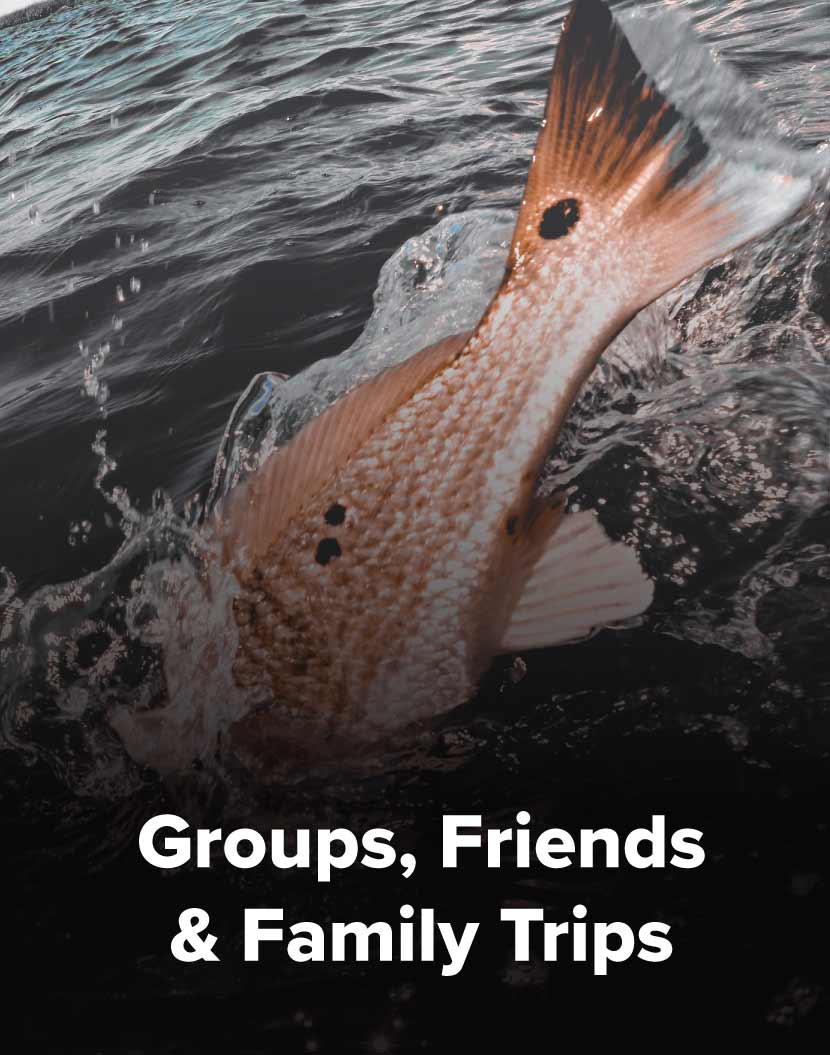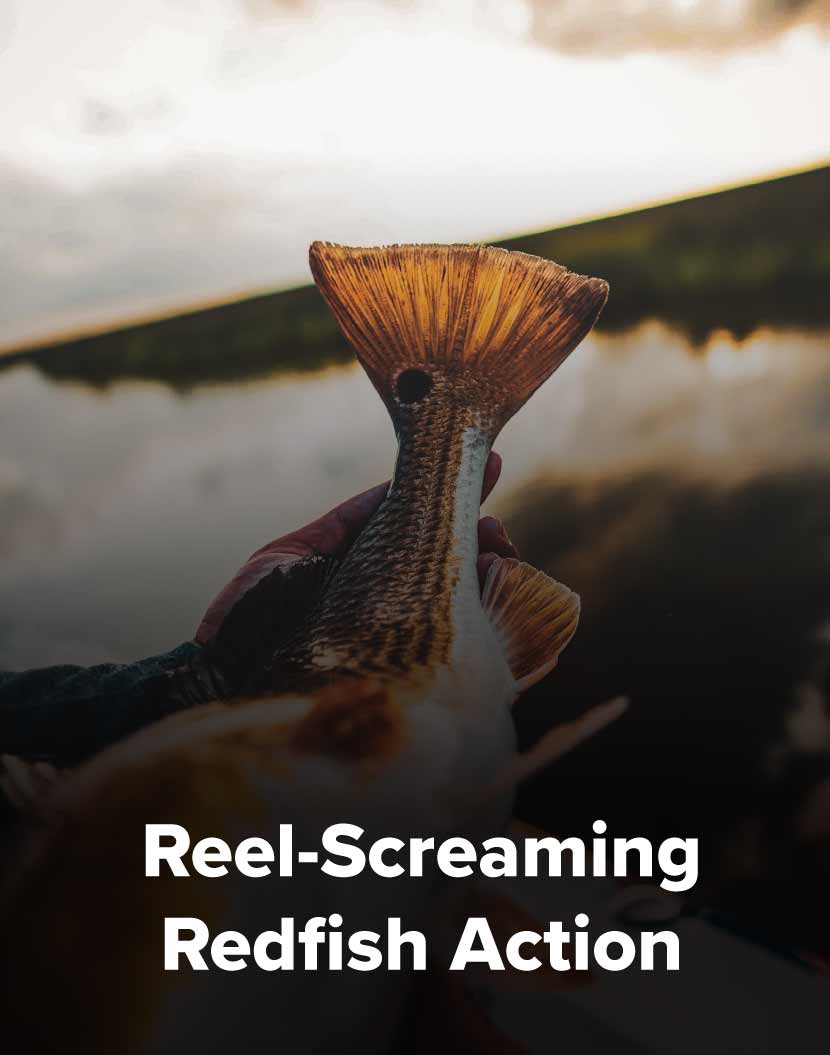 Want to catch redfish in Crystal River, FL?
Hiring a guide is the best way to increase your chances of both targeting Redfish while also learning about the local area. Here at Florida Fishing Company, we can get you on the perfect redfish charter for your needs.
Redfish are a popular target for many anglers, and with good reason. They are strong fighters and can put up a good fight. They are also great to eat, making them a popular choice for many anglers on the entire Gulf Coast.
Experienced Redfish Charters and Guided Trips
Crystal River is one of the best places to catch redfish in Florida. The waters here are teeming with fish, and the area is known for its history and great fishing. Hiring an experienced Redfish charter service is the best way to make sure you have a successful trip out on the water.
At Florida Fishing Company, we have years of experience in fishing the waters of Crystal River and the entire Nature Coast. We know where the fish are biting and can teach you as little or as much as you want to know about catching redfish.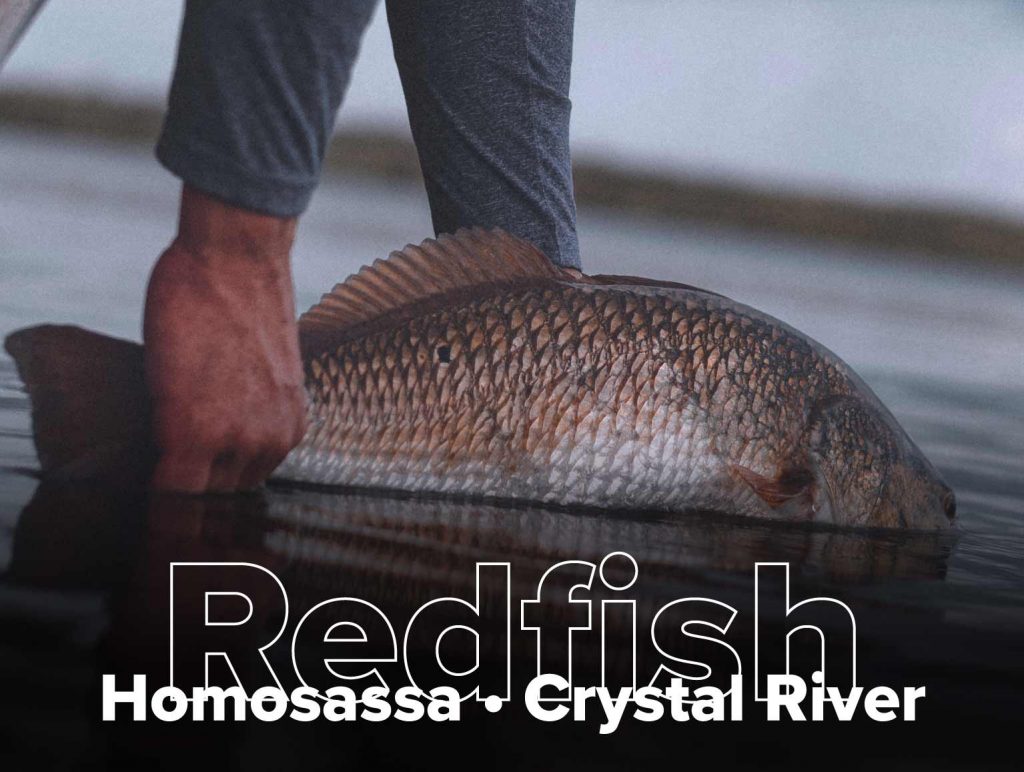 Catching Florida Redfish
Learn how to catch Florida Redfish
There are two ways to catch redfish. The first is with live bait and the second way is with artificial lures. Some of the common live baits that are used to catch redfish are shrimp, crabs, and Pinfish. Some of the common artificial lures that are used to catch redfish are jigs, spoons, and soft plastics.
Artificial Bait for Redfish
Choosing a Florida Fishing Charter
When it comes to choosing the right fishing charter company, there are a few things you should keep in mind. First, make sure the charter company has a good reputation. Second, make sure the charter company has a captain with a lot of experience. Third, make sure the charter company has a boat that is big enough and comfortable enough for your group.
How big is a Florida Redfish?
Redfish can range in size from a few ounces to several pounds. The average redfish is about two feet long and weighs four pounds. Some redfish can grow to be much larger, however. The world record redfish was caught in Louisiana in the early 1980s and weighed in at just over 40 pounds!
Where to catch Florida Redfish?
Redfish are found in the Gulf of Mexico and along the Atlantic coast of the United States, from Florida to North Carolina. They are also found in parts of the Caribbean Sea and along the coast of Central and South America.
There are a few things to keep in mind when fishing for redfish. First, they prefer to live in shallow, sheltered waters. This means that they can be found around docks, piers, and other structures. Second, they are most active during the daytime hours. So, if you're looking to catch a redfish, it's best to head out early in the morning or late in the afternoon.
Redfish are a popular target for saltwater anglers because they are relatively easy to catch and can be found in many coastal areas. They are also excellent table fare, with a mild, slightly sweet flavor.
Give us a call, and let's go catch some Florida Redfish!
If you're interested in targeting redfish, Florida is a great place to start. The state has many charter companies that offer redfish fishing trips. Crystal River, in particular, is a popular destination for redfish anglers and that is where Florida Fishing Company is located. Crystal River is a great place to catch redfish.
The waters are warm and clear, and there are plenty of places to fish. If you're looking for a great place to catch redfish, then look no further than Crystal River, Florida and our professional guided services of Florida Fishing Company.