Have you fished with us? We would love to hear your thoughts about your trip!
What our customers are saying
When you love what you do, it shows. We have a great time out on the water, hear what a few of our customers have to say.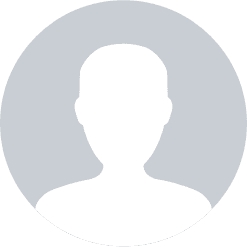 I have had the opportunity to fish with Captain Randall on quite a few occasions over the past 10 years. Hands down the most enjoyable times on the water is with captain Randall. His experience and ability to not only find the fish but make the entire experience one that is enjoyable and memorable. When I learned he was now offering fishing trips in Florida it was a no brainer to book with him. We left out of Homosassa and had a great time. The weather was perfect and we caught a lot of different kinds of fish. Shallow water grouper was an incredible experience and a trip everyone should experience. An overall great fishing guide with loads of information about the local fishery and on the water techniques. If you're looking for an exciting trip out on the water Captain Randall and Florida Fishing Company should be at the top of your list. Would highly recommend to anyone looking for an adventure out on Florida's Nature Coast.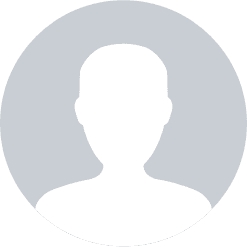 I have been fishing with Randall Shaw for over 7 years and if it got any better I couldn't stand it. From the Bays of Louisiana catching speckled trout two at a time till your arms hurt, to the marshes and ponds of Louisiana catching grown redfish that fight so hard your wrists are crying out for relief. He is an outstanding Captain both technically and personally. Randall is a pleasure to fish with and is committed to not only putting his clients on the fish of their choice, but showing them a good time full of fun while doing it. He is truly one of the few captains I have ever met that love what they do and are both passionate and dedicated to doing it. His "whatever it takes program" when it comes to catching fish is a breath of fresh air in today's world and shows in his results. He has recently relocated to the Homosassa , Florida area where I had the pleasure of fishing shallow water for grouper with him and my brother Mike. What an experience!! You have to put this on your bucket list of "have to do things". We were trolling in 15-20 ft. water with deep diving plugs and "BAM" you get whacked so hard it likes to pull you and the rod out the boat. LOL. At one point we stopped over a deep water crevice and when my brother Mike started letting his bait down, he got a hit that he described as the best hit of his life and Mike has been fishing for over 60 years. The rod hit the boat so hard I thought he cracked the gel coat. " Never landed that one, probably a Goliath Grouper". We caught 25 grouper that day and it was one of my most memorable fishing trips ever and I have been fishing all over the world . To say I recommend Randall Shaw for your next fishing trip is the understatement of the year. He is the best overall Captain I have ever had the pleasure to fish with and over the years has become a personal friend of mine. Do yourself a favor and check him out. I promise you won't be disappointed.