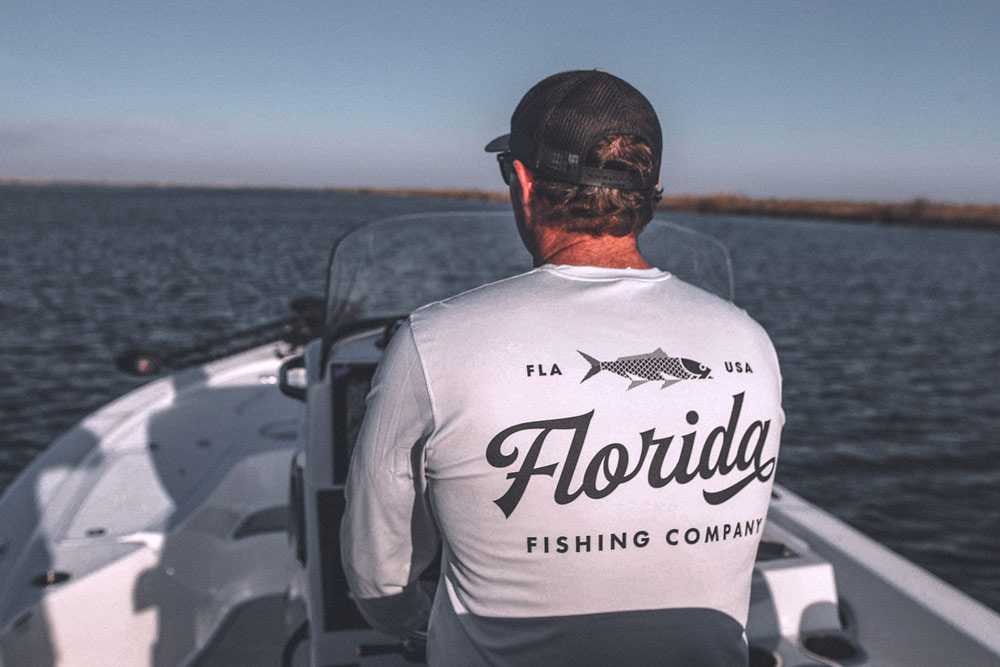 What's Biting in the Fall? Florida Fishing
As the summer sun gives way to the cooler months of autumn, Florida's waters come alive with fishing opportunities that'll make your heart race. I'm Captain Randall, and I'm here to steer you towards 10 Florida fishing destinations for an unforgettable fall angling adventure down here in the Sunshine State.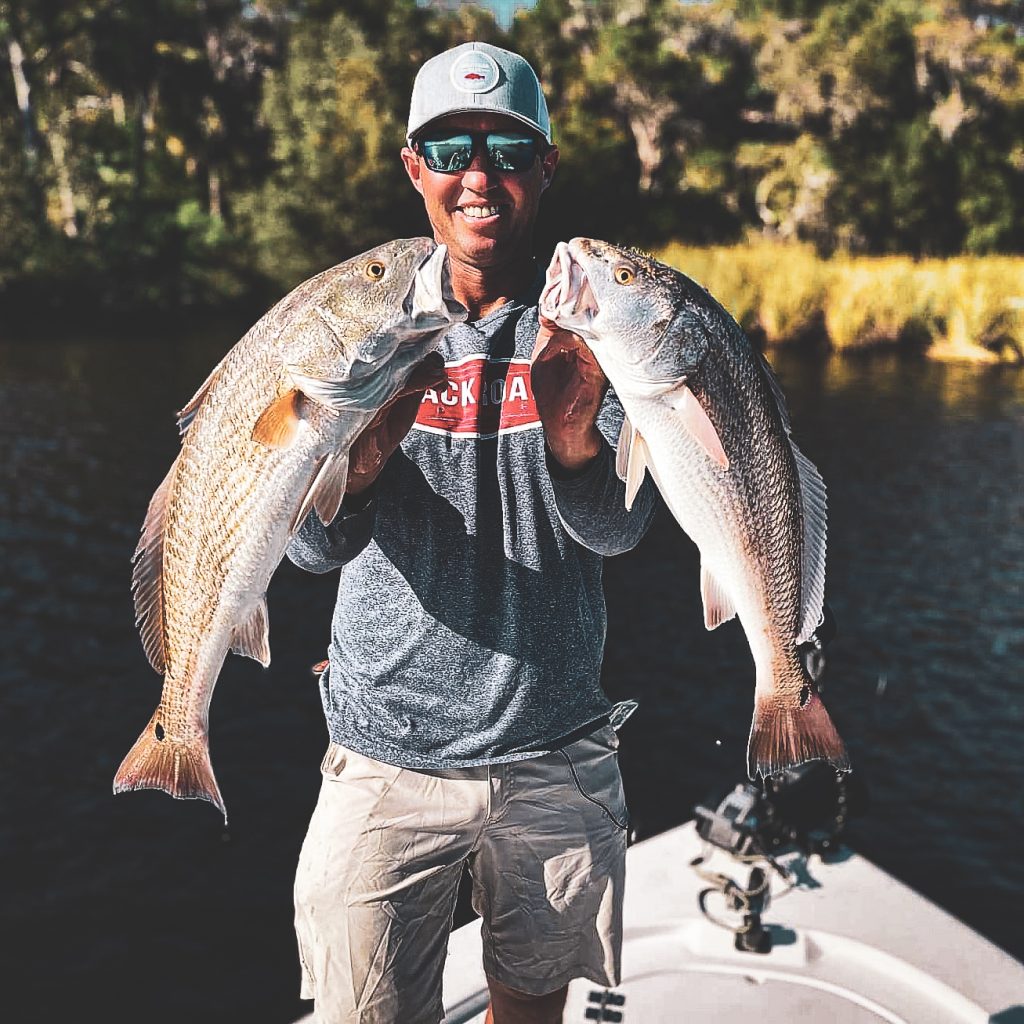 Fall Fishing Adventure Awaits
From battling snook and tarpon to savoring the flavors of trout and pompano, each species offers a distinct angling experience.
Grab your gear, let's hit the water, and enjoy the Florida fishing in the Fall.
The 2023 Florida Fall Fishing Season
(Florida Shallow Water Grouper Trips)
Fall Florida fishing looks to be another incredible year. Slots fill up fast, Book your trip with us today!
When fall arrives in coastal Florida, anglers are in for a treat. The cooler temperatures bring out some of the finest fish species, each with their unique habitats during the season. Here's a table outlining the best fish species to target in the fall and where to find them.
| Fish Species | Seasonal Habitat |
| --- | --- |
| Snook | Inshore waters, nearshore structures |
| Redfish | Shallow waters, grass flats, oyster beds |
| Trout | Grass flats, estuaries, oyster bars |
| Tarpon | Coastal passes, bridges, channels |
| Flounder | Sandy bottoms, near inlets and passes |
| Spanish Mackerel | Nearshore waters, feeding on baitfish schools |
| Pompano | Surf zones, nearshore troughs |
| Sheepshead | Nearshore structures, docks, piers |
| Flounder | Sandy bottoms, estuaries, tidal creeks |
| Kingfish | Offshore reefs, wrecks, ledges |

10 Coastal Florida Fish Species to Catch in Fall
Fall in Florida brings prime fishing opportunities along the coast. Here are 10 common coastal fish species that make for exciting catches during the autumn months.
Snook: Inshore Game Champion
Snook are inshore champions, known for their strength and challenge.
During fall, they move closer to shore, offering thrilling battles for anglers seeking an exciting challenge.
Redfish: Fall Favorite
Redfish, or "red drum," thrive in cooler fall waters.
Their aggressive strikes and delicious taste make them a sought-after catch for anglers of all skill levels.
Trout: Beautiful and Delicious
Trout shine with vibrant colors and tasty meat.
Their activity increases in cooler temperatures, making them a top choice for both beginners and experienced anglers.
Tarpon: Silver Giants
Tarpon take the spotlight as they prepare for migration.
These silver giants offer epic battles and an adrenaline rush that anglers remember forever.
Flounder: Masters of Ambush
Flounder excel at ambush tactics, hiding in wait for prey.
In fall, they move to shallower waters, making them a challenging and flavorful catch.
Spanish Mackerel: Speed and Agility
Spanish mackerel bring speed and agility to fall fishing.
Their rapid strikes and acrobatic displays add excitement to any angling adventure.
Pompano: Surf Delights
Pompano migrate in the fall, providing excitement for surf anglers.
Their silver bodies and delightful taste make them a popular catch from the shoreline.
Sheepshead: Striped Bandits
Sheepshead are known for their stripes and strong jaws.
Fall sees them around structures like docks and bridges, offering a challenging catch and delicious reward.
Flounder: Coastal Camouflage
Southern flounder blend into sandy ocean floors, providing a tricky but satisfying target for anglers in search of a unique catch.
Kingfish: Offshore Thrills
Kingfish, or king mackerel, dominate offshore waters in the fall.
Their speed and tenacity make them a favorite for anglers seeking adventure beyond the coast.
Captain's Guide: 10 Florida Fall Fishing Destinations
Tampa: Where Urban Life Meets Fishing Thrills
Tampa, my friends, is your ticket to urban fishing excitement. Tampa Bay and west Florida's coasts are teeming with snook, redfish, and tarpon.
Offshore adds a variety of Snapper, Cobia, Grouper and More! Cast your lines amidst the city's hustle and bustle for a unique angling experience.
Homosassa: Unspoiled Wonders
Set sail for Homosassa, a hidden gem of unspoiled beauty and angling history.
Crystal-clear springs and the Homosassa River are your battlegrounds for redfish, trout, and sheepshead. Get ready for battles in these untouched waters.
Crystal River: Nature's Playground
Nature lovers, you'll find your paradise in Crystal River. Clear water springs and a diverse aquatic world set the stage for snook, redfish, and cobia showdowns.
Prepare for an angling adventure surrounded by stunning natural wonders.
Boca Grande: Tarpon's Throne
When it comes to tarpon, there's no place like Boca Grande.
Fall means tarpon time, and this is where you want to be for heart-pounding battles with the Silver King.
Islamorada: Cast Your Dreams in the Keys
Islamorada, a sportfisherman's haven nestled in the Keys, invites you to battle marlin, sailfish, and mahi-mahi in the deep blue.
Set sail for the adventure of a lifetime in these legendary waters.
Destin: Emerald Waters
The treasures of Destin along the Emerald Coast await you.
Grouper, snapper, and amberjack are your rewards for venturing into the Gulf of Mexico's bounty.
Amelia Island: Tranquility Awaits
Amelia Island, Chase redfish, flounder, and spotted sea trout in peaceful waters, surrounded by the island's historic charm.
Fort Myers: Coastal Estuaries
Fort Myers beckons you to the Caloosahatchee River and Charlotte Harbor, where snook, redfish, and trout flourish.
Cast away amidst the stunning estuaries for an angling escapade.
Key West: History and Trophy Catches
Key West, where history mingles with fishing legends. From bonefish to sailfish, the inshore and offshore adventures here are bound to leave you with unforgettable tales.
Pensacola: From Bay to Gulf Adventures
From bay fishing to Gulf of Mexico, Pensacola has it all. Redfish, speckled trout, and king mackerel await your hooks.
Get ready for angling action that'll leave you wanting more.
Prepare for Florida's Finest Fall Fishing
Set Sail for an Epic Fall Fishing Expedition at Florida Fishing Company
There you have it, 10 Florida fall fishing destinations are yours to conquer. From Tampa's urban buzz to the tranquility of Amelia Island, each spot promises unique challenges and epic battles.
So hoist your flags, prepare your gear, and embark on a fall angling journey that'll make waves.