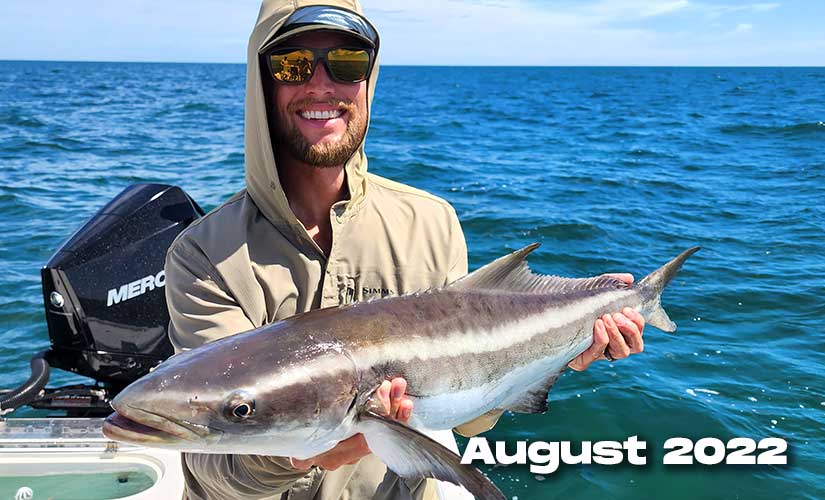 Fishing Florida's Coast in August
The Shallow water Grouper and Scallop seasons are in full swing. The Shallow water Grouper have been caught on the reefs as close as 20 feet of water. The Scallop season has started out good with some nice catches of large scallops. The Grouper fishing has been good with some nice catches of Grouper being made on the reefs. The following tips will help you in your quest for these two great tasting fish.
September Grouper Fishing Trips
As September approaches, fishing enthusiasts are excited about their chances for catching some of the best shallow water grouper. Fishing in Crystal River will be especially productive this month with an expected rise in popularity and catches as more people enjoy what's on offer here!
Where to Catch Florida Grouper in August
The shallow water grouper fishing takes place close to land, making them a great target for those looking get their grouper fix without having to venture offshore. In addition, many techniques that work well with other types of fish also apply when targeting these gentle creatures in shoal waters.
Simple way to Catch Florida Grouper
The simplest way to catch a fish is by using live or cut bait. Bottom fishing with sinkers and stemming off your line on the bottom of shallow waters, you wait patiently for bites – that's how this method works! Grouper primarily dwell near rocks so it's one our most effective techniques when targeting them in their natural habitat.
Trolling for Florida Grouper
Trolling can be an effective way to find active fish and cover more ground. In addition, it is a great technique for getting reaction-based strikes from grouper!
Lures for Catching Florida Grouper
One of the best ways to catch a grouper is using lures in shallow water. This method can work for other fish species as well, but it's especially effective with this type because their strength and ability make them capable run away from deeper structure if hooked without heavy tackle or reels spooled up on durable line like you would use while targeting snappers (or any other bottom dwelling creatures).
Catching Florida Grouper in the Fall